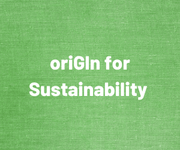 Over the years, oriGIn has become a truly global reference on GIs, both in terms of protection and legal issues as well as cooperation and awareness raising among groups with respect to emerging topics of common interest, such as sustainability.
Two further confirmations of this came recently:
1. The Food and Agricultural Organization of the United Nations (FAO), in its GIs dedicated web page, makes direct reference to the oriGIn Worldwide Compilation to present the key figures related to the GIs recognized in the jurisdictions around the world.
2. On 8 September, our Managing Director Massimo Vittori will moderate the panel of the WIPO Worldwide Symposium devoted to GIs and sustainability. This is an important recognition of the work conducted by oriGIn over the years in bringing to the attention of its members and the international community the role that GIs – with a territorial approach to development – can play in building a more sustainable future. On this, see also the dedicated page of our website.