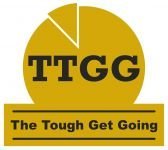 Since 2015, oriGIn has been dealing with the topic of sustainability, looking at its economic, environmental and social components.
With a growing world population, and its implications in terms of quantity and quality of available food, use of water and impact on the overall environment, GIs cannot ignore the challenges associated with sustainability. Commercial considerations are also playing an important role in the debate, as sustainability is becoming a major factor influencing consumer behaviour.
Looking at one specific aspect of the environmental sustainability, the "LIFE The Tough Get Going" (LIFE TTGG) project (funded by the EU and led by the university "Politecnico di Milano") aims at improving the entire life cycle efficiency of Protected Designation of Origin (PDO) cheeses. The life cycle assessment (LCA) represents a reference method that helps to analyze supply chains and achieve environmental sustainability objectives. To do this, the project will design and develop a dedicated software to be used by companies. Thanks to the collaboration with oriGIn, which is one of the project's partners, the software is being finalised with the inputs of several EU PDO in the cheese sector: "Grana Padano" and "Comté" (as main pilot tests) as well as "Beaufort", "Abondance", "queso Mahόn-Menorca" and "Stilton".
For more information about the LIFE TTGG project, watch the video
This summary has been extracted from an "oriGIn Alert", which is a service reserved exclusively to oriGIn members.  Click here to join oriGIn 
For more information about GIs and Sustainability see the concerning category in the section Policy and Advocacy