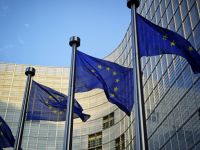 In 2018, the European Commission (EC) tabled a proposal for the EU accession to the Geneva Act of the Lisbon Agreement on Appellations of Origin and Geographical Indications. It is currently discussed by the Member States and the European Parliament (Committee on Legal Affairs –JURI, rapporteur Virginie Roziere).
On 23 January, the JURI Committee adopted a position based on the Roziere report and the amendments presented. The most relevant points are the following:
Concern is expressed for the fact that the EU will not have the right to vote within the future Union administering the Geneva Act within the World Intellectual Property Organisation (WIPO), without individual Member States acceding to the treaty. The report calls for the EC to find a solution to this issue.
Following the EU accession to the Geneva Act, the EC should notify a first list of GIs to be protected via the treaty, based on the contributions from Member States and relevant stakeholders. This list should be updated at a later stage, with the objective to protect as many EU GIs as possible. Likewise, all the appellations of origin protected by EU Member States via the Lisbon Agreement before the EU accession should be protected under the Geneva Act.
A European instrument to protect non-agricultural GIs should be developed, to allow the EU to fully comply with the Geneva Act.
We are glad to see that the concerns expressed last year by oriGIn to the European institutions have been taken into account by the JURI Committee, which will now seek from the European Parliament a mandate to negotiate with the European Council.
This summary has been extracted from an "oriGIn Alert", which is a service reserved exclusively to oriGIn members. Click here to join oriGIn
For more information see the concerning category in the section Policy and Advocacy