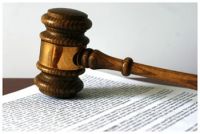 A new law on geographical indications (GIs) entered into force in Ukraine at the beginning of this year.
The GIs law previously in force in the country, introduced in 1999, provided protection exclusively for products' names used by individual companies rather than for the ones produced in a certain region sharing specific characteristics. As a result, the system was not in line with the internationally accepted definition of GIs, as codified in the TRIPs Agreement and Geneva Act of the Lisbon Agreement.
The new GI law provides new definitions for agricultural GIs (geographical indications and appellations of origin), requirements concerning products' specifications and controls, as well as a detailed registration and opposition procedure. The protection is strengthened as the law prohibits the use, alongside with registered names, of words such as "kind", "type", "style", "similar", "imitation", "method", "made in", "taste", "like". While the previous law provided a 10-year protection, with the possibility to extend it for additional 10-year periods, the new law provides an unlimited validity period for registered geographical indications and appellations of origin. The Association Agreement with the EU provided a legal framework which facilitated such reforms.
Some work remains to be done in Ukraine, in particular the finalization of legislation regulating GIs for wines and spirit drinks, as well as the implementation of the above-mentioned Association Agreement with the EU with respect to the phasing out of European GIs names in the wine, spirit and cheese sectors, used by Ukrainian companies.
To check the national GIs currently recognized in Ukraine, please check oriGIn worldwide GIs compilation