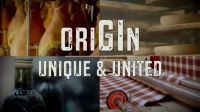 In this first part of 2019, oriGIn confirms its role as leading opinion maker in the field of GIs.
oriGIn and oriGIn Portugal are part of the training team of the EU-sponsored program "Better Training for Safer Food", aimed at improving knowledge and harmonizing practices in EU Member States with respect to PDO,PGI and GIs controls for wines, spirits and agricultural products. For the purpose of the training, controls include both the ones carried out before products are commercialized as well as administrative market controls (ex officio protection). On 5-8 March, a training on controls for PDO/PGI in the agri-food sector will take place in Lisbon.
oriGIn is also one of the partners of the "III International Seminar on Denominations of Origin and Geographical Indications" – organized by the Magister Lvcentinvs – which will take place on 6-7 March 2019 at the University of Alicante. oriGIn will present the major issues of its international GIs agenda, such as the potential of the Geneva Act of the Lisbon Agreement to become an international GIs register, the protection of GIs on the Internet and the debate on sustainability. Among the speakers, the seminar counts as well the General Directorate of Agriculture and Rural Development of the European Commission, the European Intellectual Property Office (EUIPO), the World Intellectual Property Organization (WIPO), the National Institute of Intellectual Property of Portugal (INPI), Origen España, the "Conferencia Española de Consejos Reguladores Vitivinícolas (CECRV) and the group representing the PDO Jabugo. The full program is available here.
Likewise, oriGIn is a partner of the 16th annual Brand Finance Global Forum, which will focus on "Understanding the Value of Geographic Branding", which will be held in London on 2 April. Issues such as – What role should geographic identity play in brand development and growth? Will brands gain value commercially by association with a particular place or will this provide limitations? In times of economic and political uncertainty, will GIs continue to be favorable or detrimental to a brand's success? – will be discussed. The full program is available here. In this context, on April the 1st, oriGIn and Brand Finance organise an informal meeting in London to discuss the perspectives for the GIs sector after Brexit, including the possibility to establish a national GIs association. The program of the meeting is available here
This summary has been extracted from an "oriGIn Alert", which is a service reserved exclusively to oriGIn members. Click here to join oriGIn
For more information about oriGIn activities you can visit the section Policy and Advocacy and Events