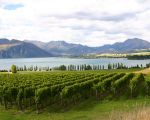 On the 6th of July, the Ministry of Commerce and Consumers Affairs of New Zealand launched a "Consultation on proposed regulations and fees for Geographical Indications (Wine and Spirits)" under the Registration Act 2006 (currently being amended in Parliament).
The proposed regulations will set out the procedure for examination and registration of GIs as well as the process for setting up the Register of Geographical Indications, which will be administered by the Intellectual Property Office of New Zealand (IPONZ). Interested parties can make submissions on the proposed regulations until 29 July 2016. See the Consultation documents
This summary has been extracted from an "oriGIn Alert", which is a service reserved exclusively to oriGIn members.