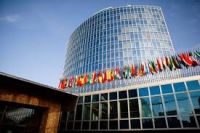 On 6-8 September, the WIPO Worldwide Symposium on GIs will take place in a virtual mode.
We would like to draw your attention to the panel on Geographical Indications and Trade (scheduled on Tuesday 7 September, from 01h30 to 03h00 pm CET), which will give the Consortium for Common Food Names (CCFN) the possibility to explain its theories, according to which the alleged genericity of a name in a given jurisdiction would create "rights" internationally. This contradicts well established IPRs principles. Furthermore, the same panel does not provide the presence of GI group as a speaker. We have raised the issue with the organizers, expressing our opposition to such an approach.
In this respect, we would like you to:
Contact your competent national authorities (including your Diplomatic Mission in Geneva – if you need the contact details of your Diplomatic Mission, please contact ida@origin-gi.com), highlighting that a fair and balanced discussion on GIs and trade cannot take place without the point of view of GIs and expressing the surprise for the space and visibility the CCFN is given in WIPO events. They will then pass the message to the WIPO.
Question the CCFN point of view on 7 Septmeber during the above-mentioned panel, through comments that can be mentioned directly (if you raise your hand, you will be given the floor) or submitted via the chat. To question the CCFN point of view, you can refer to the arguments that oriGIn developed in an article in the World Trademark Review.