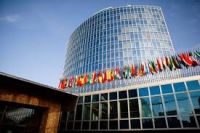 On February 8, Albania acceded to the Lisbon Agreement for the Protection of Appellations of Origin and their International Registration. This brings the number of States party to this treaty administered by the WIPO to 29. The Lisbon Agreement will enter into force with respect to Albania on May 8, 2019.
Meanwhile in Brussels, the discussions for the EU accession to the Geneva Act of the Lisbon Agreement continue. As previously announced, oriGIn concerns with respect to the initial Commission's proposal (prior rights of appellations of origin protected under the Lisbon Agreement, voting rights of EU Member States, protection of non-agricultural GIs) have been taken into account by the European Parliament (see MEP Roziere final report). However, before the "trilogue" (Commission, Parliament, Council) negotiations, the Council must find a common position. Things seem to more complex there, with the 7 EU Member States (Bulgaria, Czech Republic, France, Hungary, Italy, Portugal and Slovakia) which are also party to the Lisbon Agreement still trying to find a reasonable compromise to safeguard their rights and obligations under this treaty.
We believe that the accession of the EU to the Geneva Act would persuade several other WIPO Member States to join the system. This would be a crucial step in view of the establishment of an international GIs registry. However, the modalities of the EU accession are also important. In this respect, the prior rights of the European appellations of origin currently protected under the Lisbon Agreement must be safeguarded.
This summary has been extracted from an "oriGIn Alert", which is a service reserved exclusively to oriGIn members. Click here to join oriGIn
For more information about GIs protection at WIPO see the concerning category in the section Policy and Advocacy