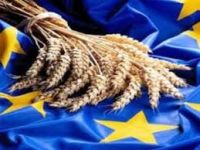 The Consumers, Health, Agriculture and Food Executive Agency (CHAFEA) has launched a new web portal to help agricultural organisations obtain EU funding for promotion, in particular under Regulation 1144/2014 on information provision and promotion measures concerning agricultural products implemented in the internal market and in third countries.
The portal provides detailed information on funding opportunities, existing EU promotion campaigns and events as well as information and support for entering new export markets. It also facilitates the search of potential partners with the "Find a Project Partners" tool.
This summary has been extracted from an "oriGIn Alert", which is a service reserved exclusively to oriGIn members.