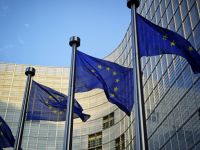 On the 1st of March, the European Parliament adopted the amendments on the proposal for a regulation of the European Parliament and of the Council on the definition, presentation and labelling of spirit drinks, the use of the names of spirit drinks in the presentation and labelling of other foodstuffs and the protection of geographical indications for spirit drinks.
In particular, amendment 56 Article 18 – paragraph 3 a (new) adopted by the European Parliament, concerning products in transit in the EU whose names infringe GIs, represents an interesting precedent for wines, agricultural and non-agricultural GIs (oriGIn has supported this amendment – see all issues raised by oriGIn in the context of this reform).
Now the text needs to be approved by the Council of the EU.
This summary has been extracted from an "oriGIn Alert", which is a service reserved exclusively to oriGIn members.