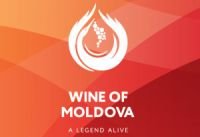 The National Office of Vine and Wine (ONVV) of Republic of Moldova, together with the wine and spirit producers' groups representing 4 Moldovan GIs ("Valul lui Traian", "Codru", "Ștefan Vodă" – wines – and "Divin" – spirit ) has recently joined oriGIn.
The wine industry in Moldova accounts for 3.2% of the GDP and 7.5% of Moldova's total exports, employing over 250.000 people at the 140 wine companies. The ONVV is a public-private institution founded by the government of Moldova and the wine industry, with the aim to implement the state policy in the wine sector as well as to manage the GIs scheme. The ONVV also manages promotion activities, wine sector development programs and the GIs promotion system, in particular the national "Wine of Moldova" (www.wineofmoldova.com/en/ ).
At present, the Republic of Moldova counts with 5 GIs recognized for wines and 1 for spirits which are also protected in the EU (see oriGIn Wolrdwide GI Compilation).
This summary has been extracted from an "oriGIn Alert", which is a service reserved exclusively to oriGIn members. Click here to join oriGIn