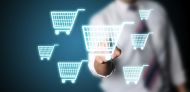 On 4 September, the Government of Italy signed an agreement with the Chinese e-commerce platform Alibaba (counts more than 430 million consumers worldwide) with the objective to strengthen the protection and the promotion of Italian GIs on the web.
Based on the agreement, when a GI infringement is detected on Alibaba, a complaint is filed (either by the GI beneficiary of by the Italian Ministry of Agriculture itself) through the company online reporting system: "Aliprotect". Alibaba verifies the claim, warns the seller and – based on the documents provided – removes the infringing product from its platform within 3 days. Such an agreement is part of a broader strategy of the Ministry of Agriculture, which through its Inspectorate for the repression of frauds (ICQRF) – the authority in charge of GIs administrative protection in Italy – is fighting aggressively GIs infringements and counterfeiting on the web (similar agreements were concluded with other e-commerce giants, such as E-Bay and Amazon). Such an innovative strategy should be a model for other governments.
More information (in Italian) @ https://www.politicheagricole.it/flex/cm/pages/ServeBLOB.php/L/IT/IDPagina/10422
This summary has been extracted from an "oriGIn Alert", which is a service reserved exclusively to oriGIn members.