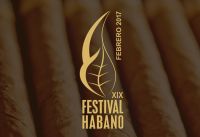 From 27 February to 3 March, "La Habana" will host the 19th edition of "Festival del Habano", with some 3.000 professionals expected to gather there to celebrate the Cuban GI "Habano".
The Festival is an amazing opportunity to learn about the qualities, production process as well as tradition of the GI "Habanos", with planned visits to plantations in "Vuelta Abajo", in the region of "Pinar del Río" as well as to emblematic production sites. Other events include an international seminar, a trade fair as well as the "International Habanosommelier Contest". Likewise, in line with the strategy of the group in charge of the GI – "Habanos SA" (a member of oriGIn) – to promote its cooperation with other GIs, the "Brandy de Jerez" will have a special role within the Festival.
Find more information @ http://www.habanos.com/en/noticias/vuelve-el-festival-del-habano-2017/
This summary has been extracted from an "oriGIn Alert", which is a service reserved exclusively to oriGIn members.