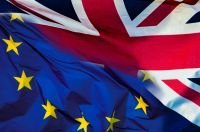 oriGIn is following the negotiations between the European Union (EU) and the United Kingdom (UK) concerning the UK withdrawal from the EU ("Brexit").
We have prepared this paper and sent it to the negotiators from both sides. The paper highlights the implications of "Brexit" for GIs and identifies some core principles that in our view should be followed by the UK and the EU to ensure "Brexit" reduces as much as possible any legal uncertainty for GIs beneficiaries as well as consumers. The application of these principles will ensure GIs continue to thrive.
This summary has been extracted from an "oriGIn Alert", which is a service reserved exclusively to oriGIn members.