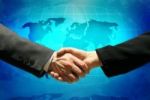 In April, the Swiss Parliament approved the agreement between Georgia and Switzerland on the recognition and mutual protection of GIs. The text is now published (for the time being available only in French, German and Italian) for optional referendum. Provided no optional referendum is required, the Agreement will enter into force in July 2019.
Following a recent practice by Switzerland (see for instance the 2010 agreement with Russia and the 2013 agreement with Jamaica), this stand-alone GIs agreement provides for an exchange of GIs lists and other geographical names (country as well as regions' names) from both parties, to be recognized and protected in the counterpart's jurisdiction. For Switzerland, it covers GIs such as "Longeole", "Gruyère", "Swiss chocolate" and "Swiss watches" (together with Switzerland, the Swiss cross and the names of the cantons). For Georgia, the agreement covers, among others, GIs such as "Kakheti" (wine), "Sulguni" (cheese) and "Borjomi" (mineral water).
In this respect, it is worth mentioning that both Georgia and Switzerland, together with Iceland, Indonesia, Jamaica, Liechtenstein, Malaysia, Mexico, Monaco, Peru, Senegal and the United Arab Emirates, have recently tabled at the WIPO Standing Committee on the Law of Trademarks, Industrial Designs and Geographical Indications, a document inviting the WIPO General Assemblies to adopt a proposal concerning the protection of country names and other geographical names of national significance in the domain name system (DNS). This proposal also recommends to grant a rights protection mechanism at the second level of the DNS for geographical indications and country names.
This summary has been extracted from an "oriGIn Alert", which is a service reserved exclusively to oriGIn members. Click here to join oriGIn
For more information about bilateral and plurilateral agreements covering GIs see the concerning category in the section Policy and Advocacy