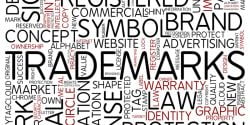 On May 21, the United Kingdom Intellectual Property Office (UKIPO) refused the trademark application "Pawsecco" filed by the company "Woof and Brew Limited" for its line of still wine for dogs and cats. The Consorzio Prosecco had opposed such application relying on both the PDO Prosecco (recognized under EU regulation 1308/2013) and its EU collective trademark.
The protection conferred by the PDO was crucial in this case. The UKIPO in fact considered that the use of the name "Pawsecco" would amount to an evocation of the PDO, as consumers would think of the image of Prosecco even in the absence of a risk of confusion. This decision is interesting because:
It clarifies once again the relations between GIs and trademarks in the EU (with obligation to protect GIs not only for the EUIPO but also for national trademark offices);

It confirms "evocation" as a powerful tool for effective GIs protection.
It is worth recalling in this context that since 2015, the UK is the largest export market for Prosecco (in 2017, the UK export represented 34,7% of the total Prosecco export).
See the UKIPO decision.
This summary has been extracted from an "oriGIn Alert", which is a service reserved exclusively to oriGIn members. Click here to join oriGIn
For more information about GIs & Trademarks see the respective category in the section Policy and Advocacy