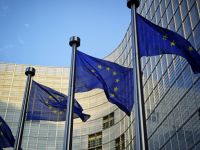 On 25 June, the European Institutions reached an agreement on the future Common Agricultural Policy (CAP), which will cover the period 2023-2027.
With respect to the issue of further strengthening the protection of PDO and PGI in the agricultural and wine sector, several elements pushed by oriGIn via its regional branch oriGIn EU were included:
i. Reintroduction of human factor as mandatory in the PDO definition;
ii. More solid protection against the weakening and dilution of the reputation;
iii. Protection of the use of PDO/PGI as ingredients for wine;
iv. Stronger protection in the context of e-commerce and goods in transit in the Customs Union.
The oriGIn EU amendment on the protection of GIs registered as Internet domain names has not been included, but the European Commission is ready to work on this issue in the context of the forthcoming review of the EU GI system and the Digital Service Act.
Other positive elements for GIs which will be introduced by the new CAP concern:
v. The possibility for groups to introduce sustainability elements in products' specifications on a voluntary basis;
vi. The distinction between Union amendments and standard amendments to the products' specification, to simplify procedures;
vii. The recognition of interbranch organisations: a new recital clarifies that Member States may recognise interbranch organisations at different geographical levels;
viii. The extension of supply management to all PDO and PGI products, with differences on the procedure for adopting production plans;
ix. The exemption of PDO/PGI in the wine sector from some competition rules.
Some technical details of the proposed reform still need to be worked out, before the new CAP can formally be approved by both the European Parliament and the Council. A transitional arrangement agreed in 2020 will continue to apply until the entry into force of the new CAP in January 2023. The modifications which concern PDO/PGI in wine sector will be included in the revision of the CMO regulation, while those regarding PDO/PGI in the agricultural and food sector will be part of the recast of the 1151/2012 regulation.
For more information about the CAP post 2020, please consult the dedicated page of our website.