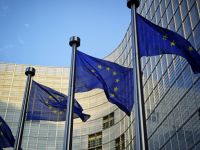 On 17 May, Regulation (EU) 2019/787 of the European Parliament and of the Council of 17 April 2019 on the definition, description, presentation and labelling of spirit drinks, the use of the names of spirit drinks in the presentation and labelling of other foodstuffs, the protection of geographical indications for spirit drinks, the use of ethyl alcohol and distillates of agricultural origin in alcoholic beverages, and repealing Regulation (EC) No 110/2008 was published in the Official Journal of the EU. The new regulation will enter into force 2 years after its publication, while GIs provisions 2 weeks after publication.
Positive advancements concerning GIs, which oriGIn had supported vis-à-vis the European institutions in the process that led to the regulation approval, are the following:
Enhanced protection for GIs vis-à-vis goods in transit in the EU territory (art. 21.4) and when used as ingredients (art. 12 and 13);
Simplification of registration procedures (art. 24 to 27);
The obligation of market controls by Member States and the creation of a register of competent authorities responsible for controls (art. 39).
The list of GIs for spirits drinks recognized and protected in Europe is included in Annex III.
This summary has been extracted from an "oriGIn Alert", which is a service reserved exclusively to oriGIn members.
For more information about GI protection at national and regional level and teh EU Quality Policy see the concerning categories in the section Policy and Advocacy