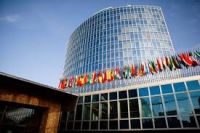 On 5 June, the Federal Council submitted to Parliament the proposal for Switzerland to accede to the WIPO Geneva Act of the Lisbon Agreement on Appellations of Origin and Geographical Indications. The treaty has entered into force in February 2020.
Currently, Swiss groups have to submit individual applications in each country where they wish to protect the GI they represent (or rely on the bilateral GIs agreements ratified by Switzerland – you can check this information on our worldwide compilation. Switzerland's accession to the Geneva Act of the Lisbon Agreement will enable Swiss groups to obtain a high level of protection in all contracting parties through a simple and cost-effective application procedure via the WIPO.
To know more about the Geneva Act of the Lisbon Agreement, please consult the dedicated page of the oriGIn website and do not miss our webinar of 30 June.