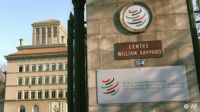 On 09 June, the WTO Appellate Body issued its report in the cases brought by Honduras and the Dominican Republic in "Australia – Certain Measures Concerning Trademarks, Geographical Indications and Other Plain Packaging Requirements Applicable to Tobacco Products and Packaging" (DS435 and DS441). At issue in this dispute were the Tobacco Plain Packaging measures adopted by Australia in 2012, prescribing the appearance of tobacco packaging and banning the use of designs and other figurative elements on them.
In 2012 and 2013, five complaining parties had brought disputes before the WTO panel, arguing that Australia's measures violated the provisions of the TRIPS Agreement as well as of the Technical Barriers to Trade (TBT) Agreement. When the Panel dismissed the claims in 2018, Honduras and the Dominican Republic launched appeals before the Appellate Body.
In the Appellate Body report, the Panel legal findings were confirmed, including the Panel's rejection of alternatives to the Tobacco Plain Packaging measures proposed by the complainants (taxation and an increase in the purchasing age for tobacco products).
The full Appellate Body report and a summary can be found here