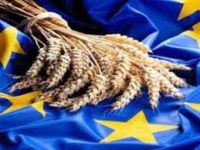 The European Commission has published the 2017 calls for proposals for the promotion of agricultural products under Regulation 1144/2014.
These calls for proposals are open until 20 April 2017. The selected applications should be published in October 2017.
Furthermore, as already announced in December, an Info Day on the 2017 calls for proposals will be organized by DG AGRI in Brussels on 31 January (deadline for registration: 22 January).
This summary has been extracted from an "oriGIn Alert", which is a service reserved exclusively to oriGIn members.