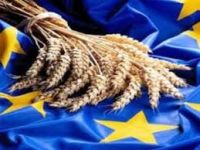 The European Commission (EC), in its proposal of June 2018 for the reform of the Common Agricultural Policy – CAP set a path for the simplification and strengthening of the PDO/PGI systems (applicable to wines and agricultural products). Following this, on 24 October, MEP Andrieu's report on the proposal for a Regulation modifying the Common Market Organisation (CMO) regulation, Regulation 1151/2012 and Regulation 251/2014, proposed some amendments.
oriGIn believes that the Commission proposal and Mr Andrieu's report go in the right direction (last June, we had published a press release to highlight the positive points of the reform). However, further work needs to be done to ensure the reform optimize the EU GIs systems. As a result, oriGIn is working with MEPs to get improvements in the following areas:
oriGIn shares the view of the EC that the registration procedures should be made simpler and faster. However, the draft text provides that the EC, when examining the PDO/PGI specifications, may focus exclusively on the aspects relating to IPRs. Product specifications include essential elements which do not concern exclusively IPRs, like production processes, labelling, oenological practices etc. They are crucial elements of PDO/PGI and must be examined by the EC. Limiting the examination to IPRs could lead the EC to transform PDO and PGI schemes into a simple IP protection mechanism. Separating the assessment of compliance with IPRs from the one of product specifications might generate other issues, because Member States have different ways to look at product specifications. This might lead to a lack of uniformity in PDO/PGI registrations.
Likewise, oriGIn believes that the PDO/PGI concept is stronger when applied in a consistent manner throughout the EU and a level playing field between the different Member States is ensured. Even if we agree with giving subsidiary powers to Member States to simplify the procedure for registration and amendments, the system must mantain common elements at European level.
The EC proposed an amendment to the definition of the PDO that would allow new designations to be registered without systematically demonstrating the impact of human factors. The human factor is crucial in the establishment and maintenance of PDOs and represents one of the very essence of this quality scheme.
It is important to strengthen and harmonize the protection framework concerning PDO/PGI, in particular with respect to the abuse of reputation and their use in the domain name space.
This summary has been extracted from an "oriGIn Alert", which is a service reserved exclusively to oriGIn members. Click here to join oriGIn
For more information about EU Quality Policy see the concerning category in the section Policy and Advocacy