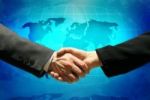 On 31 May, Georgia and Switzerland have signed a bilateral agreement on the protection of GIs.
This "stand-alone GIs agreement" follows a free trade agreement between the EFTA States (Iceland, Liechtenstein, Norway and Switzerland) and Georgia – entered into force on 1 May 2018 – which provides a general framework for the solid protection of GIs.
Following a practice in recent bilateral agreements concluded by Switzerland (like the one with Russia in 2010 and the one with Jamaica on 2013), this "stand-alone GIs agreement" provides for an exchange of a list of GIs and other geographical names (country as well as regions' names) from both parties, to be recognized and protected in the counterpart's jurisdiction. For Switzerland, it covers GIs such as Emmentaler, Gruyère, Swiss chocolate and Swiss watches (together with Switzerland, the Swiss cross and the names of the cantons). For Georgia, the agreement includes, among others, GIs such as Kakheti (wine), Sulguni (cheese) and Borjomi (mineral water). The Switzerland/Georgia "stand-alone GIs agreement" will enter into force following the ratification from the national Parliaments.
More information @ https://www.ige.ch/en/services/news/news-details/news/3237-besserer-internationaler-schutz-fuer-schweizer-qualitaetsprodukte.html
This summary has been extracted from an "oriGIn Alert", which is a service reserved exclusively to oriGIn members. Click here to join oriGIn
For more information about bilateral and plurilateral agreements covering GIs see concerning category in the section Policy and Advocacy