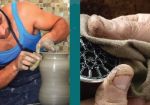 On 10 November, the Council of the EU adopted a set of conclusions on the future EU intellectual property policy, which includes the recognition of the need to strengthen GIs protection systems. In that framework, the Council announced it is now ready to consider a sui generis system for non-agricultural products.
Meanwhile, the Commission has published its roadmap for the revision of the EU Quality Policy, for which oriGIn EU is preparing a common position. In the road map, it is mentioned that, in parallel to the initiative, the Commission is considering the creation of an efficient and transparent EU GI protection system for non-agricultural products. As suggested by oriGIn in its communication to the Commission, it is indicated that this initiative would enable the EU to fully benefit from the opportunities offered by the international system of the WIPO Geneva Act for the international registration of appellations of origin and geographical indications.
oriGIn is in favor of the establishment of a EU system for the recognition and protection of non-agricultural GIs with the following characteristics:
It should require the proof of a solid link between the products (whose names are the object of a request of protection) and their geographical area;
It should provide simple and transparent procedures;
It should not create confusion with the existing European GIs systems.
To follow our initiatives concerning non-agricultural GIs in the EU, please consult the dedicated page of our website at https://www.origin-gi.com/activities/policy-and-advocacy/item/8149-gi-protection-for-non-agricultural-products%E2%80%99-names-in-the-eu.html