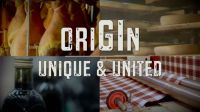 Dear member of oriGIn,
In preparation of our 2021 Biannual Meeting – which will be held virtually on 23-24 November , according to Articles 6.2 and 6.3 of the oriGIn's Statutes, the calls for candidates for the positions of President, Vice-Presidents and Members of the Executive Committee of oriGIn are now open. Any candidature should be communicated via email (to massimo@origin-gi.com) by Friday 5 November at the latest.
The number of policy and advocacy dossiers covered by oriGIn has not stopped growing, ranging from bilateral and multilateral agreements touching upon GIs to the relations with trademarks and the emerging issues of sustainability. We need committed candidates as well as a variety backgrounds, cultures and experiences, to help oriGIn consolidate its international profile.
Looking forward to hearing from you.
Kind regards,
Massimo Vittori, oriGIn Managing Director