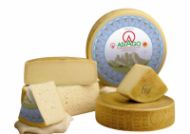 At the food fair "FHC China", which took place in Shanghai from 7 to 9 November, the "Consorzio di tutela del formaggio Asiago" found and immediately requested the organisers the removal of products – exposed by companies present at the fair – infringing the trademarks (both word and figurative marks) owned by the Consorzio in China. After an initial resistance, the products at issue were finally removed.
While awaiting the signature of the bilateral agreement between the EU and China for the mutual protection of GIs (which will provide EU GIs with a more solid protection in China), this move of the Consorzio shows that GI groups should remain vigilant and proactive in the protection of their names in key export markets. The Chinese market has enormous proportions: in 2015, the world export of cheeses to China increased by 46.6%, exceeding a growth of 44% in 2014 and 26% in 2013.
This summary has been extracted from an "oriGIn Alert", which is a service reserved exclusively to oriGIn members.