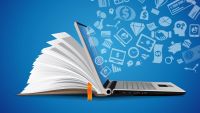 During these unprecedented times, we can use some of the extra time available to deepen our knowledge about GIs and related issues through e-learning courses and webinars. You will find below some examples suggested for oriGIn members:
Adding Value to Origin Products Through Geographical Indications, by oriGIn and ITC. The next edition will start on 25 May.
Sustainability for GIs wines based on the Equalitas standard, by Equalitas. It will take place on 13, 14 and 15 May
Trademarks, Industrial Designs and Geographical Indications (version 2), by the WIPO Academy Distance Learning Program. The current session started on 08 April and will run through 02 August.
How much protection for GIs? Recent case law, by the EUIPO Academy, available throughout the year. See the complete EUIPO online courses catalogue on Geographical Indications
Linking people for quality products: Sustainable interprofessional bodies for geographical indications, by the FAO, available throughout the year.
Webinar: Geographical Indications, by the European IP Helpdesk. It will be held on 30 September 2020.