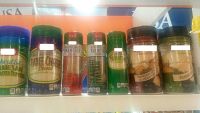 On 20 October 2016, at SIAL – the Paris international food exhibition – the associations representing three Italian Protected Designation of Origin (PDO) cheeses (Asiago, Parmigiano Reggiano and Pecorino Romano) obtained from the competent French authority the seizure of products illegitimately reproducing or evoking the corresponding PDO.
The Associations, which were present at SIAL, discovered the products and immediately requested the intervention of the "Direction Générale de la Concurrence, de la Consommation et de la Répression des Fraude" (DGCCRF), the French authority in charge of PDO and PGI administrative protection (ex-officio) under Regulation (UE) 1151/2012.
This shows, once again, two main points:
The ex-officio protection is a powerful tool in the hand of PDO/PGI associations;
European PDO/PGI associations and groups must remain vigilant and work closely with the relevant authorities at the EU level as well as in individual Member States.
For more information read the Press release
This summary has been extracted from an "oriGIn Alert", which is a service reserved exclusively to oriGIn members.