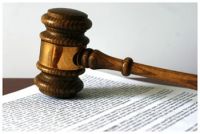 In early March, the Pakistani National Assembly approved the Geographical Indications Bill, which had previously been passed by the Senate.
Once in force, the Bill will establish a GIs Registry – open to foreign names (Chapter III.10) – which will be administered by the national IP Office. A detailed procedure to register GIs, which defines the content of applications, sets-up an opposition phase and defines that protection is to be renewed every 10 years, is described in Chapter IV of the Bill.
The extent of protection, defined in Chapter VI of the Bill, covers the use of protected names in respect of goods of the same kind or similar, not originating in the area indicated by the geographical indication, even if such names are used in translation or accompanied by expressions such as "kind", "type", "style", "imitation". Such use though should be carried out in a manner which misleads the public as to the goods' geographical origin. This provision of Chapter VI (30.2.i, last sentence) seems to be inconsistent with minimum international standards of GIs protection. Protection covers as well the use of protected names in association with goods truly originating in the place designated by the geographical indication, but that do not comply with the product's specification as recorded in the register, and the use of signs deceptively similar to a protected name, generating a likelihood of confusion.