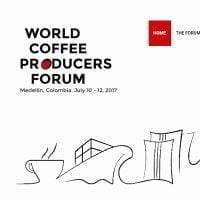 From July 10th to 12th, 2017, the World Coffee Producers Forum will take place in Medellin, Colombia.
The World Coffee Producers Forum will analyze current challenges faced by the coffee value chain, such as: farmers' economic sustainability, productivity, price volatility, the next generation of coffee growers, the consequences of climate change, quality and traceability, increasing demand by 50 million bags in the next 10 to 15 years.
More information and registration @ http://www.worldcoffeeproducersforum.com/
This summary has been extracted from an "oriGIn Alert", which is a service reserved exclusively to oriGIn members.