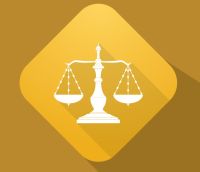 Following its adoption at the end of 2016, the New Zealand Geographical Indications (Wine and Spirits) Registration Act 2006 entered into force.
The Act creates a GIs register administered by the Intellectual Property Office of New Zealand (IPONZ). A registration (following an examination and opposition process) is effective for 5 years and can be renewed for further periods of 10 years. The system is open to foreign GIs and "Scotch Whisky" has been one of the first applications. The Act provides a solid level of protection, as a person may use a registered foreign GI in relation to a wine or spirit only if the wine or spirit originated in the place of geographical origin to which the foreign GI relates, and the foreign GI is used in accordance with the scope of its protection in its country of origin (including any conditions as to its use), and its registration in New Zealand (including any conditions imposed). Such restrictions apply whether or not the true place of origin of the wine or spirit is indicated, the registered GI is used in translation, or the use of the registered GI is accompanied by any of the words "kind", "type", "style", "imitation" (or any similar word or expression).
More information available @ https://www.iponz.govt.nz/about-ip/geographical-indications/
This summary has been extracted from an "oriGIn Alert", which is a service reserved exclusively to oriGIn members.