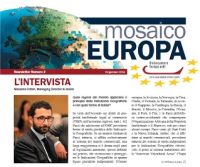 Union Camere Europa, the European network of Italian Chambers of Commerce, published an interview with Massimo Vittori on important issues relating to protection of geographical indications. To read the full text of teh interview, please click on the link below:
Inteview with Massimo Vittori (Mosaico Europa, Union Camere)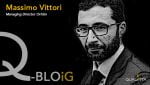 Recently, Fondazione Qualivita launched a blog on Geographical Indications inviting international experts on GIs to share their views. The first contribution is from our Managing Director.
You can read it @ Geographical indications: an incredible journey far from being completed