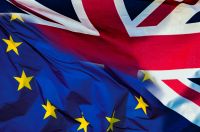 The Withdrawal Agreement, which entered into force on 1 February opened a transition period in the relations between the UK and the EU, which will run until the 31st of December 2020. The scope and terms of the future partnership between the EU and the UK, including the protection of GIs, will be determined by the ongoing negotiations among the parties, which will have to be concluded before the end of this year. The high-level meeting among the parties held in June confirmed the UK's decision not to request any extension to the transition period.
In spite of such a short deadline to conclude negotiations, no substantial progress has been made on the most contentious issues, including GIs. Following the last round of talks on 23 July, UK chief negotiator David Frost and the EU counterpart Michel Barnier said that the parties will miss the July target to agree an outline of the deal. If no agreement is reached by 31st December 2020, the UK will trade with the EU under World Trade Organization (WTO) rules.
With specific reference to GIs, the UK seems to prefer an approach similar to the one adopted in the EU Free Trade Agreements with Canada (CETA) and Japan (EPA), which means no automatic protection for EU GIs in the UK nor for UK GIs in the EU. This means that GI groups from both parties will have to re-apply for protection. In this respect, in May the UK Government has published its version of a draft FTA. The UK government has left sub-section 3 blank, rather than a general outline of its position on GIs, except for this statement: "The provisions of this sub-section shall supersede Article 54(2) of the Withdrawal Agreement. [Further text on the provisions of this sub-section to be proposed]". It is not clear to what extent this is a tactical move nor what the influence it might have on the parallel trade negotiations the UK is conducting with the US. This position is strongly opposed by the EU. In its document to prepare stakeholders to the end of the transition period, the EU points out that "Article 54(2), first subparagraph, of the Withdrawal Agreement provides for the continued protection in the United Kingdom of names protected in the EU on the last day of the transition period by virtue of the relevant EU rules on geographical indications. This provision also covers geographical indications related to products originating in the United Kingdom. Under the terms of the Withdrawal Agreement, protection of the stock of EU geographical indications is to be granted in the United Kingdom without re-examination and at least at the same level of protection as under the relevant EU legislation. Such protection is indefinite for as long as the relevant geographical indication is protected in the European Union".
To follow the Brexit negotiations and oriGIn initiatives in this field, please have a look at the dedicated page of our website