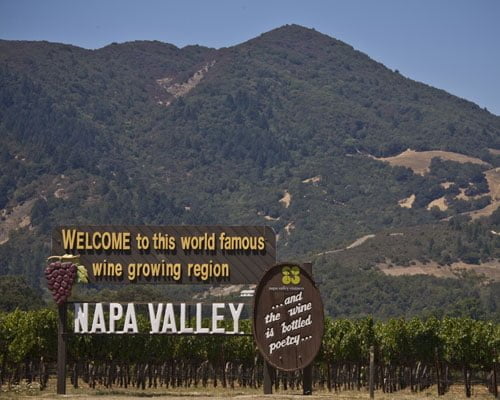 Napa Valley Vintners (NVV) announces that the Napa Valley has been recognized by the Canadian government with a Geographical Indication (GI) for wine sold there. The GI designation is an important benchmark that will help to protect the Napa name from being used illegitimately in this important market, which generally ranks first in export sales for Napa Valley wines.
Linda Reiff, NVV executive director said, "Napa Valley is the US leader in proactively protecting its name and brand integrity around the globe. With this landmark recognition we are the first American wine or spirit product or region to receive GI status in Canada." The NVV orchestrated this recognition directly with the Canadian government.
Pat Stotesbery, chair of the Napa Name Protection committee for the trade association said, "This work in Canada builds on our efforts around the world to protect against mis-use of the Napa name in branding and wine labelling. We worked previously with the European Union, India and Thailand to establish GI status in those regions as well." He continued, "Though just 4 percent of California's wine production comes from the renowned Napa Valley, it has long been associated with a reputation for ultra-premium, high-quality wine. Truth in wine labelling for the consumer to purchase with confidence wines labelled as 'Napa Valley' actually coming from this region is the root of our efforts. In Canada, when it reads Napa Valley on the label, it must be Napa Valley in the bottle."
Reiff continued, "Nearly one third of our member wineries export to Canada. It is California's largest wine export market and therefore comforting to know that the Canadian government is helping to ensure the region's integrity." According to data from the California Wine Institute, last year California experienced a 12 percent jump in wine exports into Canada.
The Napa Valley Vintners is the non-profit trade association responsible for promoting and protecting the Napa Valley appellation as the premier winegrowing region. From seven founding members in 1944, today the association represents more than 430 Napa Valley wineries and collectively is a leader in the world-wide wine industry.