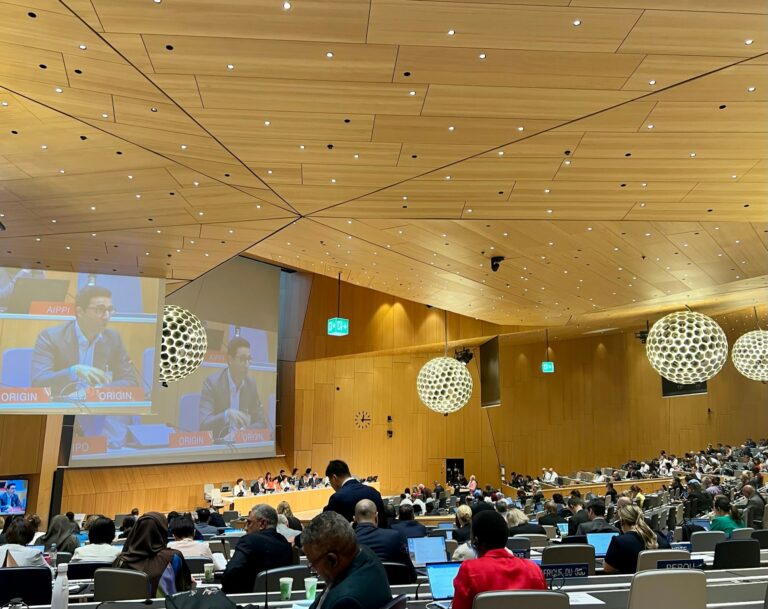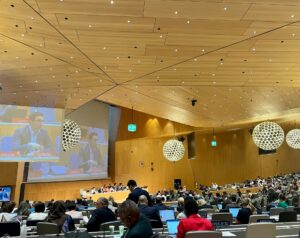 The Sixty-Fourth Series of Meetings of the Assemblies of the Member States of WIPO took place in Geneva from July 6 to 14. oriGIn actively participated in WIPO Assemblies, addressing the Plenary Session and the Special Union for the Protection of Appellations of Origin and their International Registration (Lisbon Union) as well as meeting several representatives of IP Offices and other observatory organizations.
oriGIn has reiterated its support for the Lisbon System and Geneva Act, a modern and flexible international instrument for the protection of Geographical Indications and Appellations of Origin in foreign jurisdictions, to the benefits of small producers and small and medium-sized enterprises. Over the years, the Geneva Act has generated the interest of several WIPO Member States, including developing countries, which have already ratified the treaty or are in the process of doing so. oriGIn has also highlighted the importance to ensure adequate financial resources to the Lisbon System, to meet the needs of its main beneficiaries – small producers and medium-sized enterprises – which rely more and more on Geographical Indications and Appellations of Origin in their effort to respond to emerging sustainability challenges. Finally,  the GI global alliance has expressed its concerns with the proposals aimed at raising the profile of 'common names' beyond the one of a limited exception to internationally recognized Intellectual Property Rights (IPRs) to be assessed on a case-by-case basis at the national level. Such proposals are dangerous for the international IPRs system, as they undermine some of its basic principles and values across rights, well beyond Geographical Indications. We were glad to note that the Assemblies of the Member States of WIPO approved the proposed  increase in financial resources for the Lisbon System for the biennium 2024-2025.
The 2023 WIPO Assemblies have also been the opportunity for several Member States, such as Portugal, Turkey and Peru to organize GI-related events.