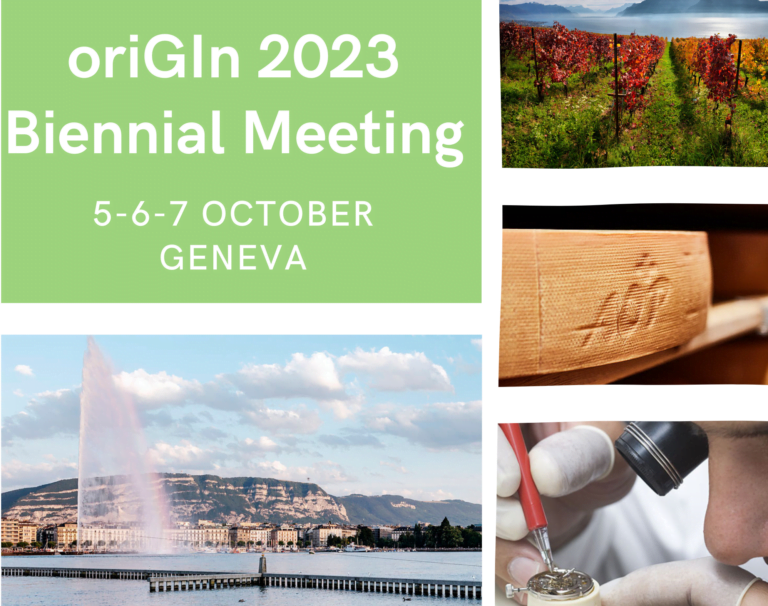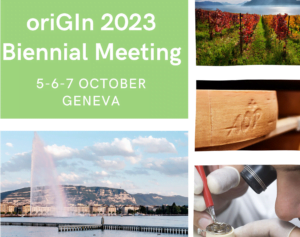 Register today for our 2023 Biennial Meeting, which will be held in Geneva from 5 to 7 October. 
Geneva – one of the international capitals of global governance for intellectual property, trade and sustainable development – will contribute to make this event a unique learning and networking opportunity for public and private GI stakeholders worldwide. We expect some 200 participants from GI groups, public authorities in charge of GIs, international organizations, negotiators, law firms, control bodies, private companies and academia.
On top our traditional Biennial Meeting program (General Assembly, International Conference and GI field visits), an additional moment for members and partners to meet and explore opportunities of collaboration, share best-practices and promote services will be on 5 October in the morning, during the informal sessions on: Emerging legal GI issues, GI cooperation activities, Technological tools for GIs and GI alliances for sustainability (see the program).
We look forward to welcoming you in Geneva.
The oriGIn team