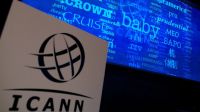 Two panel decisions were recently rendered by the WIPO Arbitration and Mediation Center under the Uniform Domain Name Dispute Resolution Policy – UDRP (Case No. D2017-0253 concerning the domain name "gorgonzola.city" and Case No. D2017-0554 concerning the domain name "gorgonzola.club").
Both cases were initiated by the "Consorzio per la Tutela del Formaggio Gorgonzola", the Italian entity beneficiary of the GI "Gorgonzola – protected in the EU as a PDO – and of the European Union trademark "CG GORGONZOLA", against respectively a US company and a US citizen, which had registered the second level domain names at issue. With surprising decisions, in both cases, the complaint was denied. In the case of "gorgonzola.city", the panel concluded that the domain name was being used descriptively rather than to target the Consorzio trademark, so there was not even a need to look at the bad faith of the domain name registration. In the case of "gorgonzola.club", while it was found that the responded lacks rights or interests in the disputed domain name and there is no evidence of use (in other words the domain name is currently held passively by the respondent), the panel concluded that there was no evidence of domain name registration in bad faith.
These decisions confirm the urgent need to strengthen the campaign to give protection to GIs in domain names environment.
This summary has been extracted from an "oriGIn Alert", which is a service reserved exclusively to oriGIn members.