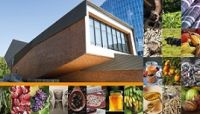 On 6 November, in the contest of the Standing Committee on the Law of Trademarks, Industrial Designs and Geographical Indications (SCT), WIPO hosted an "Information Session" on GIs. Three topics were addressed:
Evaluation of "genericness";
GIs as IP titles in the operation of Domain Names Space (DNS) and in the dispute resolution policies;
Notions of identity, similarity, and imitation as between GIs and TMs in the context of their registration and commercial use.
In particular with respect to Panel 2, the worldwide emergence of GIs as an IP right in their own stead has been mentioned as an argument to justify its full inclusion in the DNS, in particular with respect to the Uniform Dispute resolution Policy (UDRP) to solve disputes related to the registration of second level domains in conflict with GIs. Several references were made to the oriGIn activity (our Worldwide GIs Compilation in particular) to confirm the emergence of GIs as a global phenomenon as well as to our campaigns to fully consider GIs as prior rights deserving protection in case of illegitimate use in new gTLDs.
The Information Session full program and speakers' presentations can be viewed @ https://www.wipo.int/meetings/en/details.jsp?meeting_id=53689
This summary has been extracted from an "oriGIn Alert", which is a service reserved exclusively to oriGIn members. Click here to join oriGIn
For more information about GI protection at WIPO and in gTLDs see the concerning categories in the section Policy and Advocacy