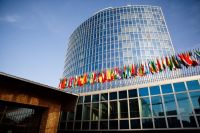 The next WIPO Standing Committee on the Law of Trademarks, Industrial Designs and Geographical Indications (SCT) will take place in Geneva from 27 to 30 March 2017.
On 28 March, an information session on GIs is scheduled with the objective to discuss the different protection systems available at national and regional level as well as the emerging issues related to the Internet and the domain name system. In recognition of its crucial role on GIs international protection issues, oriGIn and several of its members (actually all GIs groups invited are members of our network) have been invited to deliver presentations. The event will be livestreamed @ http://www.wipo.int/meetings/en/details.jsp?meeting_id=42547
On the previous day, on 27 March, oriGIn will also organize a side-event (see the program) to present the work carried out so far concerning the compilation of all GIs protected in the world to the national authorities in charge of GIs attending the WIPO SCT. The side event will be an opportunity to provide participants with a preview of the compilation, as well as to discuss possible ways to improve and update the compilation after its official publication, scheduled in October 2017.
This summary has been extracted from an "oriGIn Alert", which is a service reserved exclusively to oriGIn members.