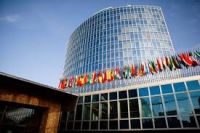 On May 20, the WIPO Arbitration and Mediation Center (Case No. D2021-0690, Sole Panelist Eva Fiammenghi) issued an administrative decision under the Unifor Dispute Resolution Policy (URDP) concerning the disputed domain name "gorgonzola.info". Following the registration of this domain name in November 2020 by Publinord s.r.l. (a company based in Italy), in March this year the group representing the PDO Gorgonzola (the Consorzio) filed a complaint requesting the transfer of the domain name.
As GIs are not admitted as a valid title to activate the UDRP, the Consorzio relied on its trademarks (including the European Union trademark no. 010595015) in the context of the procedure. Under paragraph 4(a) of the UDRP, to make its case a complainant must prove that, first of all, the disputed domain name is identical or confusingly similar to a trademark or service mark in which it has rights. This was clearly the case. Moreover, it has to demonstrate that the respondent has no rights or legitimate interests in respect of the disputed domain name and the disputed domain name was registered, and is being used, in bad faith. As the website "gorgonzola.info" is still under development and the available information on its architecture shows that it will be part of the web portal "piazze.it" for the purpose of providing information about the City of Gorgonzola, the Panel found that this element of the UDRP had not been met. Likewise, it found no evidence that the respondent may in the future use the disputed domain name to attract users and exploit the reputation of the GORGONZOLA trademark. As a result, the Panel concluded that the Consorzio failed to demonstrate this element of the UDRP as well, and rejected its complaint.
This administrative decision shows once more:
That the UDRP should be reformed to include GIs under its scope of application as well as consider more attentively the reputational damages that "cybersquatting" might cause to IPRs;
The risks of filling a complaint under the UDRP before the contested website is operational.
Click here to read the full decision.
For more information on oriGIn activities on GIs in the Internet Domain Names Environment and relevant case law, please check the dedicated page of our website.