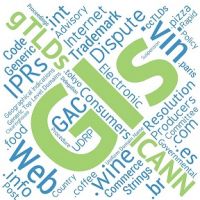 On 18 March, the ICANN working group on the Review of All Rights Protection Mechanisms (RPMs) in All generic Top-Level Domains (gTLDs) had published its Initial Report, covering the following instruments available to protect rights in the context of Internet domain names: the Uniform Rapid Suspension System (URS), the Trademark Clearinghouse (TMCH), the Sunrise and Trademark Claims services offered through the TMCH and the Trademark Post-Delegation Dispute Resolution Procedure (TM-PDDRP). The Uniform Dispute Resolution Policy (UDRP) will be analyzed in a second phase.
Let's recall, in this context, two important points:
In any website (such as origin-gi.com) the left part "before the dot" (origin-gi) is the second level domain. The part "after the dot" (.com) is the top level domain, which can be generic (.com, .int, .food, … – these are the object of the above-mentioned working group review) or country code (.ch, .co, .ge, …).
The objective of the working group is to assess whether existing RPMs fulfill the purposes for which they were created (protecting existing rights in the domain name environment), or whether additional policy recommendations are needed. oriGIn became a member of this working group because the UDRP available to settle disputes concerning second level domain registrations in all gTLDs does not consider GIs a valid title to active its mechanisms. Our objective is to change this rule, which does not have legal justification.
oriGIn comments to the Initial report considered that the TMCH individual proposals #4 (page 73 of the Initial Report) and #5 (page 74 of the Initial Report) do not pursue the objective of legal certainty in the domain name environment. Such proposals would exclude GIs from the TMCH, a centralized database where right owners can register distinctive signs. In the current regulation, signs registered in the TMCH (including GIs) can obtain priority registration for gTLDs incorporating them ("sunrise period") and claim services, by which TMCH registrants receive notice of identical third party applications, and applicants receive a warning notice that their applied-for second level gTLD is a match with a mark contained in the TMCH database.
oriGIn was not the only institution criticizing the TMCH individual proposals #4 and #5. You can find here all the comments submitted to the ICANN in the context of the Initial Report.
For more information on the protection of GIs in the Internet domain names environment, please consult the dedicated page of our website