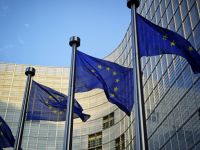 On 27 November, the so-called "Trilogue" (European Commission, Council and Parliament) reached a political agreement on the draft Regulation on spirit drinks (Proposal for a REGULATION OF THE EUROPEAN PARLIAMENT AND OF THE COUNCIL on the definition, presentation and labelling of spirit drinks, the use of the names of spirit drinks in the presentation and labelling of other foodstuffs and the protection of geographical indications for spirit drinks).
To recall the background, in December 2016, the Commission had adopted a proposal of alignment to the Lisbon Treaty of the current Regulation (EC) No 110/2008 (the Spirit Drinks Regulation) and submitted it to the European Parliament and the Council. The negotiation process between the Council and the Parliament had started in December 2016. Following this, oriGIn had submitted its comments and proposed amendments to the Council and the Parliament . Some interesting elements of the new spirit drinks Regulation are:
the simplification of procedures: Commission scrutiny will focus only on elements of EU significance. This will reduce the time period for treating applications;
the enhanced protection of GIs: when used as ingredients as well as vis-à-vis goods in transit in the EU territory;
the improvement of the labelling rules that apply in case spirit drinks are combined with other products, including other spirit drinks;
the creation of a register of the Member States' control authorities.
Point i. and ii. (simplification and enhanced protection, that were requested by oriGIn) are encouraging precedents for agricultural as well wine GIs, which are going into a process of reform in the context of the new Common Agricultural Policy (CAP).

The new regulation will now be submitted to WTO members for comments during a 60-day period. It will then be submitted to the European Parliament for a vote at first reading, and will subsequently go back to the Council for adoption. It will enter into force 7 days after its publication on the Official Journal of the European Union (poss. Spring 2019) and its applicability would be delayed two years, except for certain provisions which would apply two weeks from its entry into force (mostly provisions on GIs).
This summary has been extracted from an "oriGIn Alert", which is a service reserved exclusively to oriGIn members. Click here to join oriGIn
For more information about EU Quality Policy see the respective category in the section Policy and Advocacy