{autotoc option1=value1|option2=value2|…|optionN=valueN}
Breaking News! oriGIn Alerts
Dear Members,
Following the launch of the new oriGIn website, the way we keep you informed about GIs and our activities has changed. Our monthly Reports have now been replaced by the "oriGIn Alerts", a more dynamic and interactive service which will be sent to you several times per month.
"oriGIn Alerts" are sent via email. By clicking on each articles, you are redirected to the Members' area of our website. As this is an exclusive service for members, you have to login to visualize "oriGIn Alerts" contents.
For any further information or assistance, please contact ida@origin-gi.com
oriGIn action vis-à-vis the EU debate on agricultural products' promotion programs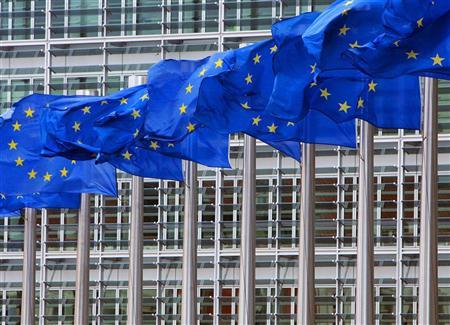 Following the European Commission Communication on promotion measures and information provision for agricultural products (http://ec.europa.eu/agriculture/promotion/policy/legislative-proposal/index_en.htm), oriGIn has been in touch with several Members of the European Parliament and relevant services of the European Commission (EC) to stress the positive aspects of the Communication (such as the recognition of the importance of the PDO/PGI sector and the limits on the use of trademarks in the context of promotional programs), to push for the introduction of a specific reference to actions aimed at improving the protection and enforcement of PDO and PGI in third countries, in particular for small PDO/PGI groups which do not have financial resources for protection and enforcement activities, and to position oriGIn as a match-making facilitators of proposals from PDO/PGI groups aimed at third countries markets.
oriGIn's letter to Ms Esther HERRANZ GARCĺA, Rapporteur on the legislative proposal on "Agricultural products on the internal market and in third countries: information provision and promotion measures" at the Committee on Agriculture and Rural Development (COMAGRI) of the European Parliament, is available @ http://www.origin-gi.com/index.php/en/member-area/articles/item/3399-position-papers-en-gb-4.html#.UvJUKvl5NZd
The oriGIn GI Specialized Law Firms Initiative
The new oriGIn service on GI Specialized Law Firms is now up and running.
On top of providing you with information concerning the laws and procedures to recognize GIs in foreign jurisdictions, as well as our advocacy support with national, regional and international authorities in case an infringement of the right deriving from GIs is detected, oriGIn established a list of law firms which distinguished themselves for their knowledge of GI laws and practice. The listed law firms are available to offer 8% discount on their tariffs to oriGIn members requesting their services. The expertise in the field of GIs of each listed law firm has been confirmed by at least one member of oriGIn which benefited from its services. We believe this is a way to leverage from our global network of experts and GI producers' groups.
If you need more information, please do not hesitate to get in touch with the oriGIn team. More details @ http://www.origin-gi.com/index.php/en/about-us/gi-law-firms.html#.UvEv4z15P90
An update on ICANN new gTLDs Program
Since 2011, oriGIn has been campaigning for the full protection of GIs in the new generic Top-Level Domains (gTLDs) Program of the Internet Corporation for Assigned Names and Numbers (ICANN). ICANN, which does not respond directly to any Government or International Organization thereby posing serious concerns in terms of global governance, has so far ignored the numerous claims concerning the full protection of GIs and pursued the process.
New applied for strings, such as ".wine" and ".vin", are still on hold while others, such as ".food", are in the process of being delegated. On the other hand, other stings which might have an impact on GIs, namely ".farm" and ".coffee", have been assigned last December: http://newgtlds.icann.org/en/program-status/delegated-strings . A range of Rights Protection Mechanisms (RPMs) for trademarks, while insufficient in our views because it does not cover GIs and does not seem to be cost effective, exists and has been presented by WIPO @ http://www.wipo.int/amc/en/domains/rpm/
In this context, oriGIn is working on a practical manual specifically targeted for GI Groups, to inform you about the risks and opportunities in the defense of the GI you represent in new gTLDs system. We plan to publish the manual in April.
Rones de Guatemala recognized in the EU
Congratulations to our member – the "Asociación Nacional de Fabricantes de Alcoholes y Licores" (ANFAL) – for the recognition in the EU of the GI "Ron de Guatemala" under Regulation (EC) 110/2008 of the European Parliament and of the Council on the definition, description, presentation, labelling and the protection of geographical indications of spirit drinks! More information @ http://eur-lex.europa.eu/LexUriServ/LexUriServ.do?uri=OJ:L:2014:033:0001:0002:EN:PDF