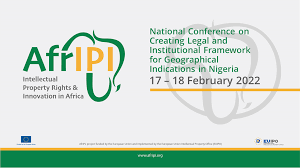 On February 17 and 18, a conference on the creation of a sound legal and institutional framework for the protection of GIs in Nigeria was organised by the Intellectual Property Rights and Innovation Project in Africa (AfrIPI).

In Nigeria, the economic and social stakes related to the establishment of a system for the protection and recognition of GIs are quite high. A national working group is currently drafting a bill to establish a sui generis protection system.

The Director of oriGIn, Massimo Vittori, delivered a presentation at the conference on best practices in the implementation of sui generis GI protection systems.