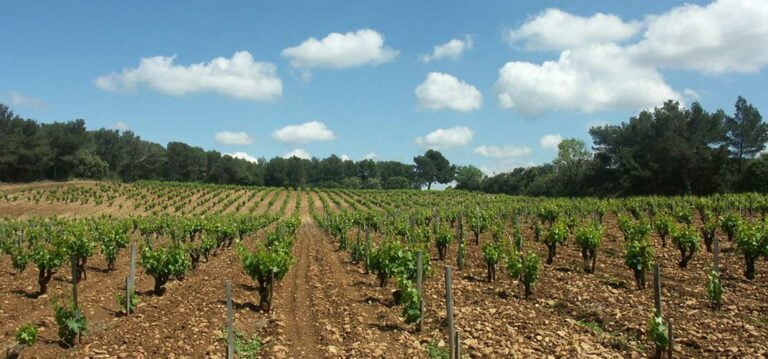 In December 2019, the European Commission presented a growth strategy based on a green and inclusive transition: the EU Green Deal. This strategy translates into a new paradigm: the EC priority is no longer to promote quality products but to favour sustainable and healthy products. To achieve these objectives, the EC has undertaken to act towards producers to encourage them to reduce their environmental and climate impact and towards consumers to incentivise them to choose healthier diets. The Farm to Fork strategy has become the blueprint for the agri-food sector's transition towards a green economy.
Wine appellations knew that:
They deliver on higher standards than other non-GI products via the certification and the controls of the specification.
They have been rooted in the same territories and have been taking care of these terroirs for decades if not centuries.
They contribute to the development and promotion of many EU regions while preserving traditions and savoir-faire.
They are committed to the culture of responsible drinking. 
It was unclear what concrete actions were being taken by wine appellations to adapt to increased societal demands on sustainability.
In light of this new context, EFOW, the European Federation of Origin Wines, and DWV, the German wine-growers association , joined forces in June 2021 to conduct a study with Arcadia International on the state of play of sustainability practices in wine appellations in France, Germany, Italy, Portugal and Spain.
The aim of the study was twofold: to gather evidence as to where the sector currently stands in terms of sustainability, as well as to provide insights and recommendations on potential future approaches.
The main findings were:
The lack of a shared understanding of what 'sustainability' concretely means has contributed to the development of different approaches across and within wine-producing regions. Ex. Voluntary plans, mandatory criteria in specifications, certifications, studies, collaboration with research institutes etc.
Expectations in terms of sustainability differ from one appellation to another depending on different terroirs, climatic conditions, economic and social needs.
Environmental, social and economic sustainability are inherently interconnected.
Many sustainability initiatives have been undertaken and others are under development. The vast majority concern the management of soil, landscape and biodiversity.
Very few of those initiatives are being implemented by producer groups. However, a growing number of operators in appellation wine are investing in a sustainability initiative.
The majority of producer groups agree that the definition of 'sustainable wine' involves primarily efforts that are associated with the protection of the surrounding environment and local heritage. It is not the wine that is sustainable, but its production and management model.
Certain countries are more advanced than others in the implementation of sustainability practices.
The most important barriers that prevent producer groups from undertaking sustainable initiatives are the extra costs and investments needed and the excessive bureaucracy.
The study also helped identify best practices and define the best route to harmonise sustainability requirements. In fact, the study concluded that a voluntary approach with a result driven/dynamic system, in respect of each appellations needs/terroir/operators was the best option, as opposed to a single unique system with specific criteria.
Moreover, the study highlighted that by their economic relevance, collective approach and presence on the territory, appellations should be seen by public authorities as strategic. Because of the inherent link they have with a given terroir, appellations will not be able to relocate elsewhere, being compelled to adapt their production systems to contribute positively to the protection of the environment. Furthermore, the producer group participative approach which promotes joint actions and the uptake of best practices may contribute in stimulating operators to take charge and elaborate a sustainability programme.
Read the study full version and its annexes