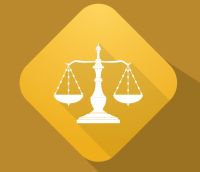 Amendments to the German Fair-Trading Act have introduced new criteria for the legal standing. This may affect the ability for organisations representing GIs to raise infringement claims before German courts.
Claims based on the infringement of GIs are set out in the German Trade Mark Act (Markengesetz). However, regarding the question of legal standing the relevant section in the Trade Mark Act (section 135) refers to the German Unfair Competition Act (Gesetz gegen Unlauteren Wettbewerb), namely section 8 of the Unfair Competition Act. Up till December 2021 according to this section 8, any competitor and any organisation:
with the purpose of promotion of commercial or self-employed professional interests
with a significant number of entrepreneurs as members that are distributing goods or services of the same or a related kind on the same market and
properly materially and financially equipped to fulfil its set purpose
could raise a GI infringement claim. These criteria had to be proven on a case-by-case basis. Usually, they did not create any problems for GI representing organisations when raising infringements before German courts.
As of December 2021, these rules have changed. Now legal standing for GI representing organisations requires a registration in a special register run by the German Federal Office of Justice (Bundesamt für Justiz). The requirements for registration are stricter than the criteria set out above. They include:
the purpose of the applicant organisation set out in its constitution/bylaws must include the defence and furtherance of commercial or independent professional interests and/or to advice and/or inform on questions of fair trade;
the applicant must have at least 75 companies as members;
at the time of application, the applicant must have followed the purpose set out above for at least one year;
based on the activities of the applicant to date as well as based on the applicant's financial means, its staffing, and its other equipment it has to appear to be safe, that the applicant:
– will be able to fulfil its purpose as set out above permanently, effectively, and appropriately also in the future;
– does not raise claims with the main purpose of generating revenue out of cease and desist letters and/or contractual penalties.
The applicant does not pay unreasonably high wages or other allowances from its funds to members and personnel. 
To prove the above criteria extensive documentation as well as disclosure of financial details is required, including founding documents, constitution, bylaws, list of all members, disclosure of remuneration paid to employees as well as reports on all enforcement activities to date.
Once the registration is obtained it can only be upheld if annual reporting duties regarding enforcement activities are being complied with.
Given some GI representing organisations do not have 75 or more company members, this criterion alone could prevent them to raise infringements claims in Germany.
Furthermore, these additional duties of having to register are arguably a breach of EU law allowing GI representing organisations to raise GI infringement claims, such as Art. 45 EU Regulation 1151/2012. Art. 45 (1) lit. b allows any association, irrespective of its legal form, mainly composed of producers or processors working with the same product to:
take action to ensure adequate legal protection of the protected designation of origin or protected geographical indication and of the intellectual property rights that are directly connected with them. 
In fact, there may be room to argue that Art. 45 itself serves as the legal basis for a legal standing and thus overrules the current German legislation. However, even if this was the case Art.  45 EU Regulation 1151/2012 does not apply to all GIs. GIs concerning wines and spirits are based on different EU regulations that do not include an equivalent provision.
With a new GI regulation proposal currently underway that also may clarify and strengthen the legal standing of GI representing organisations (see Art. 32 and 33 of the regulation proposal, available here) this current situation may be resolved. Furthermore, currently a further amendment bill regarding the German Fair Trading Act is in the making that will address this issue. Given the proposal has not yet been published or introduced into Parliament those changes may take until the end of this year or even longer to become effective.
In the meantime, it is advisable for GI representing organisations to at least raise infringement claims together with one of their member producers that is active on the German market. This way, in the worst case at least the organisation member can be sure to have legal standing as competitor in terms of section 8 of the German Fair Trading Act.