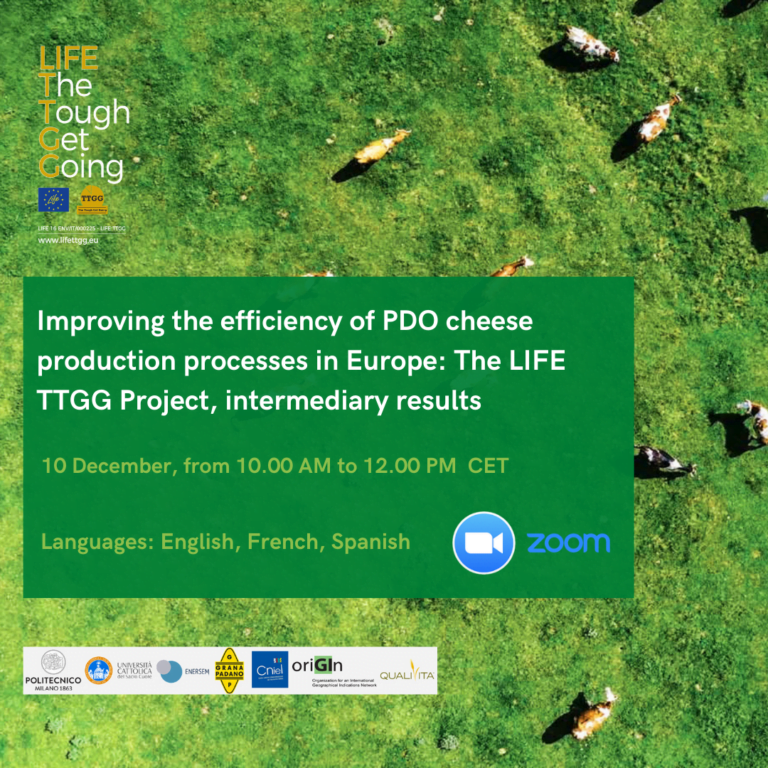 On 10 December, oriGIn – in cooperation with the LIFE TTGG partners – organizes the online event "Improving the efficiency of PDO cheese production processes in Europe: The LIFE TTGG Project, intermediary results".
The objective is to disseminate the preliminary results concerning the PDO cheeses "Grana Padano" and "Comté", including possible mitigation actions identified to reduce the environmental impact. See the full program.
The event will take place on zoom from 10h00 AM-12h00 PM CET (simultaneous interpretation in English, French and Spanish will be available).
Please fill in the registration form below to obtain the zoom link to join the event. Registration is open to the general public.