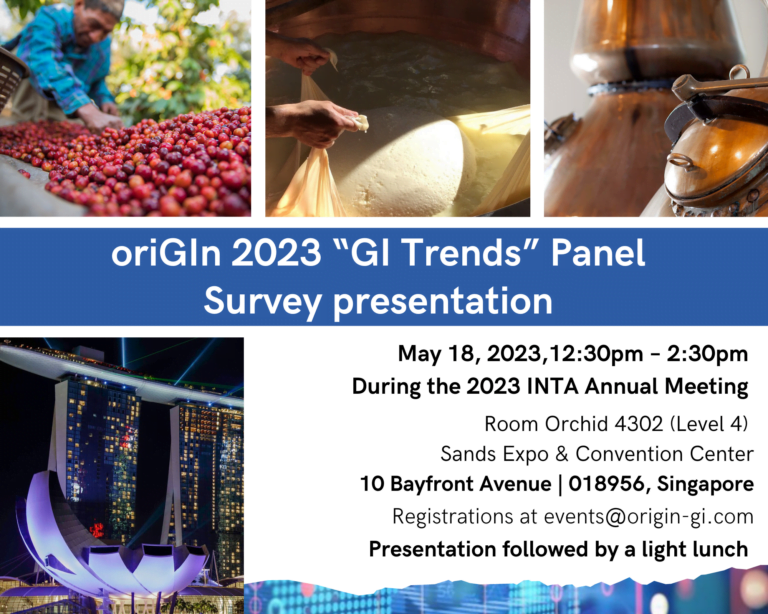 On 18 May in Singapore, during the INTA Annual Meeting, oriGIn presented the results of its 2023 'GI Trends' Panel survey. 
The oriGIn 'GI Trends' Panel is a survey aimed at monitoring – on a yearly basis – the major economic trends affecting, and the sentiment of, Geographical Indications worldwide. The 2023 Panel was composed by 23 GI groups from 13 countries, representing some of the most relevant GIs in terms of turnover and export worldwide in the agricultural, wines, spirits and craft sectors. The 2023 survey focused on the impact on inflation and high energy prices.
For more information: 
The representatives of iconic GIs which are part of the oriGIn 'GI Trends' panel – the "Bureau national interprofessionnel du Cognac", the "Comité Champagne", the "Consorzio del Parmigiano Reggiano", the "Consorzio Prosecco", the Scotch Whisky Association, the italian association for PDO and PGI deli meat protection Consortia (ISIT) and the "Fédération horologère Suisse" – attended the presentation.