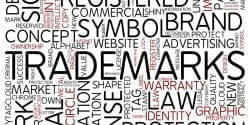 GIs and trademarks are 2 categories of Intellectual Property Rights (IPRs) which deserve protection according to well established international rules.
oriGIn campaigns, and supports its members, to ensure that the national, regional and international rules concerning the relations between GIs and trademarks are correctly implemented, in particular with respect to the management of trademark applications conflicting with existing GIs by national and regional trademark offices.
To further help its members secure registration in foreign jurisdictions and/or fight against GI infringements, oriGIn established a list of law firms which distinguished themselves for their knowledge of GI laws and practice .
15/03/2023-Member's Voice: Delhi High Court Rules in Armasuisse v. the Trade Mark Registry and another – How a Trade Mark Dispute can have implications for GI rights in India, by Rajendra Kumar, K&S Partners
15/02/2023-Member's Voice: The EUIPO Grand Board of Appeal decision on cancellation proceedings against the EUTM ICELAND (word) and ICELAND (figurative), by Stefano de Bosio, de BOSIO & VECCHIONE
04/10/2022-The EUIPO Grand Board of Appeal is called upon to decide on cases which might have repercussions on the registration of country names (and more in general geographical names) as trademarks
27/07/2022-Recent rulings and decisions further consolidate GI protection in the EU (Grana Padano, Prosecco, Feta)
11/04/2022 – The Barcelona Court of Appeal confirms the depth of GIs protection following the consolidation of the evocation concept by the CJEU
03/03/2022-Member's Voice: The protection of foreign GIs in China, by Mr. Zhigang Zhu, Partner, Wanhuida Intellectual Property, from an article first published in AmCham China in July 2021
25/02/2022-A Thai IP Department decision on trademarks opposition strengthens the legal arsenal for GIs in Thailand
26/10/2021-Members' Voice: Important administrative and judicial decisions obtained by the BNIC in China, by Amandine Duthilleul, Responsible for the GI Cognac Protection Department at BNIC
06/09/2021 – The Consorzio representing the PDO Brunello di Montalcino managed to cancel bad-faith trademarks in China, by Cristiana Tirabovi, Director of FEDERDOC
14/06/2021 – Consolidation of GI protection vis-à-vis conflicting trademark applications (Torta del Casar, The Port house)
15/04/2021 – CHAMPAWS, EUIPO: Decision on the protection against the evocation of GIs with respect to signs used on non-comparable products
29/03/2021 – Webinar, Global Agenda: Outcome of the online event on TMs applications in conflict with GIs
05/05/2020 – China: GIs protection based on the recognition at the national level, by Mareike Seeßelberg, Senior Consultant, Chinabrand IP Consulting
09/03/2020 – CJEU, Evocation, Champanillo: Another case pending at the CJEU will further consolidate the concept of evocation
03-04/10/2018 – oriGIn @ the conference on "Trade Marks and Geographical Indications, Future Perspectives" jointly organized by EUIPO and DG AGRI
14/06/2018 – UKIPO: trademark application "Pawsecco" rejected
11/06/2018 – oriGIn letter to Ms. Patricia Kelly, Director General, IP Australia on Decision concerning the opposition by "Consorzio Per la Tutela Del Formaggio Asiago" to the registration of trade mark application number 1680928 (29)
24/05/2017 – oriGIn at INTA17: moderating the session on Geographical Names and Trademarks: International Perspective
08/11/2016 – Carta para el Sr. Antonio Campinos, Director Ejecutivo, European Union Intellectual Property Office (EUIPO),concerniente la reciente resolución de 10/8/2016 del Departamento de Operaciones de la EUIPO, que acuerda la denegación de la marca colectiva de la UE nº 15314735, solicitada por el Consejo Regulador de la DOP Queso Tetilla
15/03/2016 – Letter of support concerning opposition to Moldova Trademark Application No. 035942 PROSECCO PRONTO  
23/12/2015 – Clarifications on the exhaustive character of the EU system of PDO/PGI protection (Ruling on the Trademark PORT CHARLOTTE)
16/12/2015 – Regulation (EU) 2015/2424 of the European Parliament and the Council of the European Union of 16 December 2015 amending the Council Regulation (EC) No 207/2009 on the Community trademark and Commission Regulation (EC) No 2868/95 implementing Council Regulation (EC) No 40/94 on the Community trademark, and repealing Commission Regulation (EC) No 2869/95 on the fees payable to the Office for Harmonization in the Internal Market (Trademarks and Designs)
24/06/2015 – oriGIn Paper on Proposal for a Regulation of the European Parliament and the Council amending Council Regulation 207/2009/EC on the Community Trade Mark: relevant articles impacting on GIs
08/06/2015 – EU Commission, European Parliament and the EU Council political agreement on the trade mark reform package
02/03/2015 – PGI "Café de Colombia" protected against the trademark application "COLOMBUENO" for services
20/11/2014 – OHIM's answer to oriGIn's complaint on CTM NO 010167674 "PISCO"AND CTM NO 010167682 "PISCO SOUR"
31/10/2014 – Letter of support to the PGI "Café de Colombia"
02/07/2014 – Trademark "GORGO CAPRA" invalidated because considered an evocation of the PDO "GORGONZOLA"
26/03/2014 – oriGIn Complaint CTM File Number: CTM No 12025391 "CAFFE' COLOMBI MILANO LA PASSIONE PER L'ESPRESSO", Complaints Unit, Office for the Harmonization in the Internal Market (OHIM)
26/03/2014 – Queja de oriGIn Expediente: MC nº 10277549 "ALMA DE LA MANCHA", Unidad de Quejas, Oficina de Armonización del mercado interior (OAMI)
07/03/2014 – oriGIn Comments to the OHIM Draft Guidelines for trademarks examination of Work Package 2
20/01/2014 – Comparable products under the OHIM practice
19/09/2013 – A step forward for the protection of Gruyère
27/03/2013 – The Mexican Institute of Industrial Property (IMPI) cancelled the trademark "Strawberries & Champagne" in defence of the designation of origin "Champagne"
06/02/2013 – Letter to Mr. António Campinos, President of the Office for the Harmonization of the Internal Market (OHIM), on the OHIM's practice regarding the protection of PGIs and PDOs against trade marks for services
30/03/2012 – Carta para Patricia Gamboa Directora de Signos Distintivos Instituto Nacional de Defensa de la Competencia y de la Protección de la Propiedad Intelectual (INDECOPI) sobre la Promoción de las Denominaciones de Origen en Perú para incrementar la competitividad de los productos de las zonas rurales

30/01/2012 – 

The USPTO: Encouraging step towards better protection of marks certifying geographical origin
31/05/2011 – Paper on the management of trademark applications conflicting with geographical names protected at the EU level by the Office for the Harmonization in the Internal Market (OHIM)
24/08/2009 – Letter to Mr.Charlie McCreevy, Commissioner for Internal Market and Services European Commission on Evaluation of the trade mark system in Europe and relation between PDOs/PGIs and National and Community trademarks
31/07/2008 – Carta para D. Alberto Casado Cerviño, Director de la Oficina Española de Patentes y Marcas (OEPM) sobre las solicitudes de marcas que contengan Indicaciones Geográficas Protegidas
17/07/2008 – Answer of Mr. Jon W. Dudas, Under Secretary and Director of the USPTO to oriGIn's letter on Trademarks Applications containing Protected Certification Marks
02/07/2008 – Letter to Mr. J.Miranda de Sousa, Director of General Affairs and External Relations Department of the Office for the Harmonization in the Internal Market (OHIM)
18/06/2008 – Letter to Ms Meltzer, Director of USPTO on Trademark Applications containing Protected Certification Mark
 ​